Get your tux free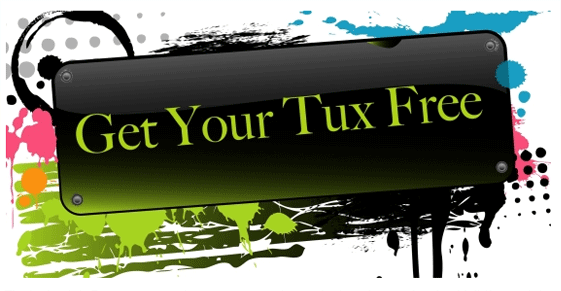 Why pay for your prom tux when you can get it for free? Become a Prom Representative for Formal Dimensions and you could get your tuxedo for free, save your friends some money, and earn some extra cash to pay for the rest of your big night.
So here's the deal. Get just 10 of your friends to rent their tuxedo from Formal Dimensions and your tuxedo is FREE. Plus, the more referrals you get, the more cash you can earn, up to $200! Think about it. Everyone going to prom is going to need a tuxedo, so why shouldn't they get it from you? Check out the table below to see all the rewards you can earn.
Number of Rental Referrals
Reward Earned
10 Rental Referrals
Free Tuxedo Rental
25 Rental Referrals
$20 + Free Tuxedo Rental
50 Rental Referrals
$50 + Free Tuxedo Rental
75 Rental Referrals
$100 + Free Tuxedo Rental
100 Rental Referrals
$200 + Free Tuxedo Rental
Want to get started? Here's what you need to do. Just fill out the form below at least 30 days before the day of your prom. Once we receive your request, we'll send you an email with your Prom Representative ID number and coupons for $25 off a prom tuxedo rental that will be tagged with that number. Then, you can either email these coupons to your friends or print them out and pass them around your school. When they bring in your coupon, and pay for their tuxedo in full, your account will be credited for those referrals and you will be that much closer to earning a free tuxedo and loads of cash.