About Us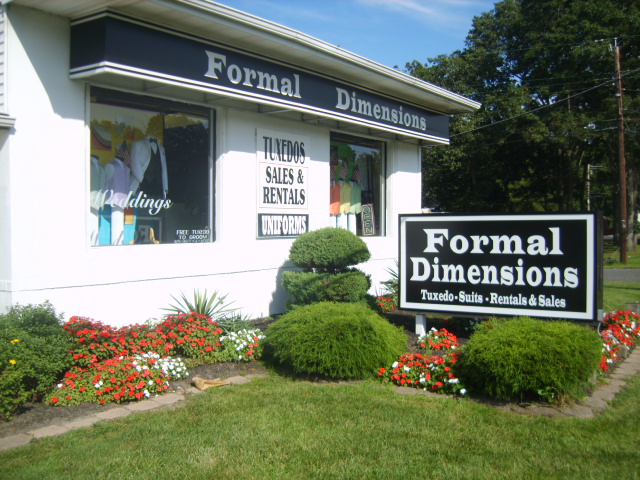 Formal Dimensions opened in Atlantic City, NJ, at Montpelier & Atlantic Avenues, in April 1982, renting and selling formalwear to individual customers and casinos alike. Now that space is a parking lot for the A.C. Hilton.
In the spring of 1986, we added a satellite store on Tilton Rd. in Northfield, NJ in order to service our offshore customers. We rented and sold formalwear at both locations over the next couple of years. During our company's expansion, we relocated our Tilton Rd. office to a larger space at the Central Square Shopping Center in Linwood, NJ in 1989. But we were not the only company expanding at the time. Atlantic City was growing rapidly and the casinos started to require more space.
Our lot in Atlantic City on Montpelier & Atlantic Avenues was bought out by the Golden Nugget and we used the proceeds to finance our new headquarters at 2311 Atlantic Ave. in Atlantic City. It was at this location in which our company expanded the most. We broadened our product offerings and began renting and selling suits, ties, and shoes as well as formalwear.
In 1994, we purchased our new home at 6222 Black Horse Pike in Egg Harbor Township, NJ, and moved our Linwood operations to this location. We are still at this site here today. It was in that same year that we entered the custom uniform business and began designing and selling uniforms to hotels and casinos in Atlantic City and Las Vegas. In 2005, we sold our building in Atlantic City and centralized our entire operation to Egg Harbor Twp and we are still expanding. Today, Formal Dimensions is one of the leading uniform suppliers to hotels and casinos all over the country and is the premier formalwear company in South Jersey, servicing the local community for over 30 years.
Our latest division of Formal Dimensions designs and sells gifts and promotional products to companies and individuals all around the United States. As a company, we pride ourselves on delivering the most competitive prices in the business and superior customer service. We have won countless customer service and excellence in business awards from the local community. Formal Dimensions started doing business in 1982 by promising to put their customers first and 30 years later, our success proves that we have kept our promise.