Groom's Calendar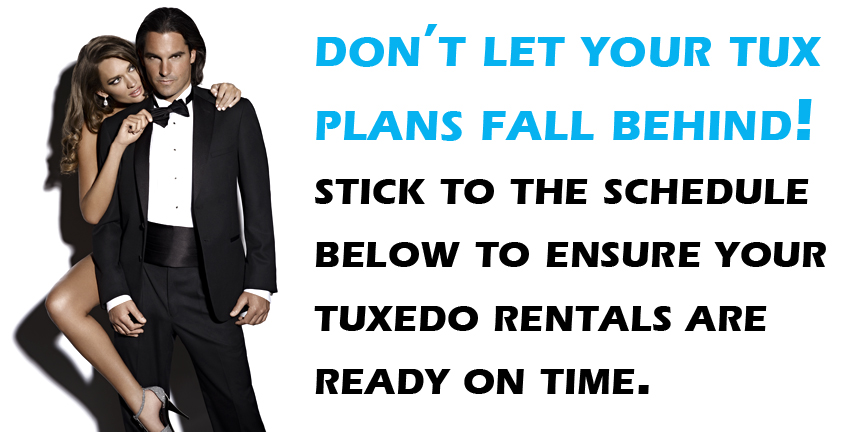 4 to 6 Months Prior
Stop in at Formal Dimensions to browse through styles and coordinate colors.

Speak with a Formal Dimensions consultant and register your wedding party.

Contact all of your groomsmen and tell them to get fitted at either our location, or to get measured at any men's store and submit their measurements online.

Choose gifts for the wedding party (we have them too!)
2 to 3 months prior
Verify that all members of your party wearing tuxedos have been, or will be, fitted no later than 4 to 6 weeks prior to your big day.
1 month prior
Make sure, by speaking to a Formal Dimensions consultant, that all of your attendants have been fitted! We're guys, we procrastinate.

Don't forget the marriage license!
2 days prior
BREATHE!

Pickup all tuxedos and try them on in our store to ensure a proper fit.
The Big Day
Get there on time.

Enjoy the moment.

Don't sweat the small stuff – and make everything small stuff.

Congratulations to you both.